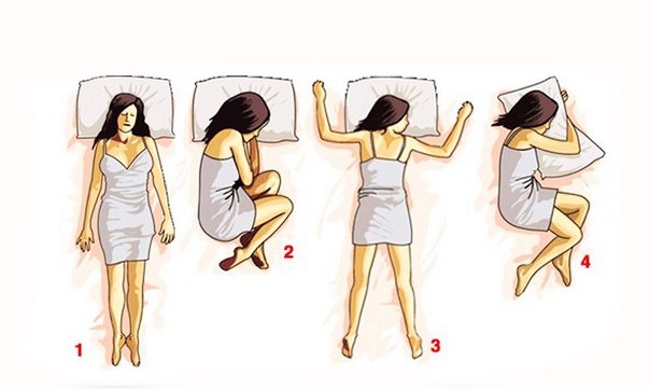 Da li ste znali da način na koji spavate umnogome zavisi od vašeg karaktera?
Do te tvrdnje došao je engleski neuropsihijatar Kris Izikovski nakon što je proučavao ponašanje hiljadu dobrovoljaca tokom spavanja.
Određeni položaj pri spavanju, kao i neke navike koje vam pomažu da zaspite, mogu da se dovedu u vezu sa vašim ličnim osobinama.
Na leđima: Otvoreni ste
Ležite na leđima, glava vam je zabačena u stranu, ruke opružene pored tela. Vojnička poza je slična onoj u jogi, kada se radi duboka meditacija. Ovu pozu prirodno zauzimaju oni koji pate od jakih glavobolja jer im ona umanjuje bol.
Značenje: Otvoreni ste, ali imate preciznu viziju sveta od koje ne odustajete. Odgovorni ste, idete pravo ka cilju, ali ponekad od sebe zahtevate previše. Oprostite sebi poneku grešku i posvetite sebi više vremena.
Zdravlje: Ovaj položaj je savršen za leđa jer kičmu drži pravom. Dobro bi bilo da jastuk podmetnete ispod kolena jer ćete se tako potpuno opustiti.
Položaj fetusa: Niste dovoljno sigurni u sebe
Ležite na jednoj strani, kolena su vam skupljena i povučena ka grudima, ruke savijene ispred lica. Ovaj položaj je nazvan po tome što spavač oponaša položaj bebe u majčinom stomaku. Profesor Izikovski smatra da žene najčešće spavaju u ovoj pozi, i to prvenstveno tokom mesečnog ciklusa, kada osećaju slabije ili jače bolove u stomaku.
Značenje: Ovu pozu uglavnom zauzimaju nesigurne osobe težeći da steknu sigurnost koju fetus ima u majčinoj materici.
Zdravlje: Da biste se potpuno odmorili u ovoj pozi, stručnjaci preporučuju da koristite deblji jastuk kako bi vam glava i kičma bili u jednoj ravni jer ćete se u suprotnom oslanjati samo na ramena.
Na stomaku: Bežite od realnosti
Uspevate da zaspite samo ako legnete na stomak. Položaj leta ili slobodnog pada najčešće zauzimaju oni koji pate od bolova u donjem delu leđa.
Značenje: Ako spavate u ovoj pozi, odbijate da se suočite sa stvarnošću i nesigurni ste.
Zdravlje: Ovakav položaj štetan je za vrat i vilicu. Stručnjaci preporučuju da zagrlite jastuk i da se okrenete na stranu.
Savijeni u luk: Stidljivi ste
Ležite na strani, noge su vam opružene, dok su leđa savijena ka napred. Ovom položaju najčešće pribegavaju oni koji hrču jer im olakšava disanje.
Značenje: Ovaj položaj ukazuje na to da ste često u sukobu sa sobom. Želite da u životu pokažete više inicijative, ali vas koči urođena stidljivost. Često se plašite da izrazite svoje želje do kraja.
Zdravlje: Ova poza može da bude štetna po zdravlje jer su vam leđa pod stalnom tenzijom. Najbolje bi bilo da stavite jastuk između butina jer će to leđa osloboditi pritiska.