Od svih situacija koje moramo da istrpimo zimi, verovatno je najgora ona kad sedimo u ledenoj automobilskoj kabini, posmatramo svoj smrznuti dah i čekamo desetak minuta da se auto zagreje.
Međutim, nasuprot ustaljenom verovanju, ovo nije najbolji način za rešenje tog problema. Zapravo, ovakav proces samo pospešuje potrošnju goriva, a time i novca, i pritom je neefikasan. Ali ne brinite! Postoji bolji način!
Zahvaljujući napretku automobilske industrije, mehaničari i naučnici su izjavili da više nije potrebno paliti motor i čekati da se auto zagreje. U eri kompjutera, koji su postali sastavni deo automobila, i zahvaljujući elektronskom ubrizgavanju goriva, biće vam potreban samo jedan minut da prilagodite temperaturu bez obzira na to koliko je hladno napolju.
Zašto? Zato što je taman toliko potrebno vremena da bi se pokrenulo i podiglo ulje sa dna motora. Kris Lagju iz korisničke podrške Partner Tire & Service iz Kolčestera kaže: "Automobili su uglavnom napravljeni tako da se lakše zagreju kada ih vozite nego kada stojite u mestu sa upaljenim motorom".
Dakle, koji je onda najbolji način da se brzo ugrejete?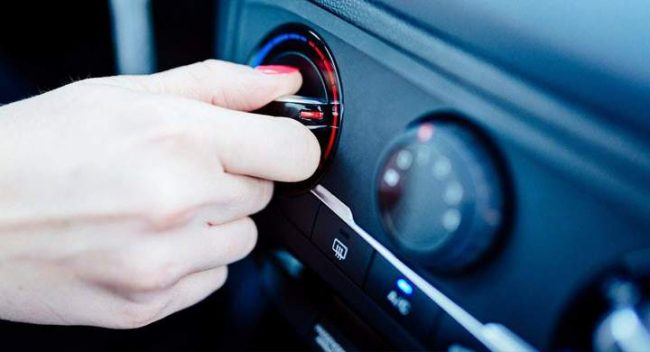 Mudri ljudi iz TipHero imaju rešenje: kada se smestite u auto, dajte kontakt, ali još uvek nemojte paliti motor. Može vam se učiniti da na taj način onemogućavate grejanje, ali je zapravo to najbolji način da brzo dođete do toplog vazduha i posle otprilike pet sekundi trebalo bi da čujete brujanje pumpe za gorivo koja napaja motor. Samo u ovakvom stanju motor je spreman da greje, tako da sada možete da upalite auto.
Ne bi trebalo odmah da uključujete grejanje, jer kada sednete u auto, motor je još uvek hladan. Kada je motor hladan, i sve drugo je hladno, uključujući i vazduh iz grejača. Hladan vazduh će takođe sprečiti da vam se motor ugreje onoliko brzo koliko bi trebalo, tako da će vaš auto, kao i vi u njemu, i dalje dugo mrznuti.
Šta onda raditi? Potrebno je da sedite u autu otprilike 30 sekundi (ili minut ako je auto starije generacije) jer će to omogućiti grejaču izbacivanje toplog vazduha. Nakon toga možete da pokrenete automobil sa uključenim grejanjem koje bi do tada već trebalo da bude prijatno.
Kada započnete s vožnjom, prvo uperite usmerivač toplote u svoje i suvozačeve grudi da biste se ugrejali što je brže moguće. Kada se ugrejete, usmerivače toplog vazduha uperite u noge. Ovde je reč o prostom zakonu fizike: podizanje toplog vazduha će učiniti da ceo auto bude topao.
Da li se ovaj metod može uspešno primeniti u svim automobilima? Da, u većini slučajeva. Naime, efikasan je kada su u pitanju svi modeli automobila proizvedeni nakon 1980. godine, odnosno oni sa elektronskim ubrizgavanjem goriva.
Čitajte još: Kako brzo odmrznuti stakla na automobilu.