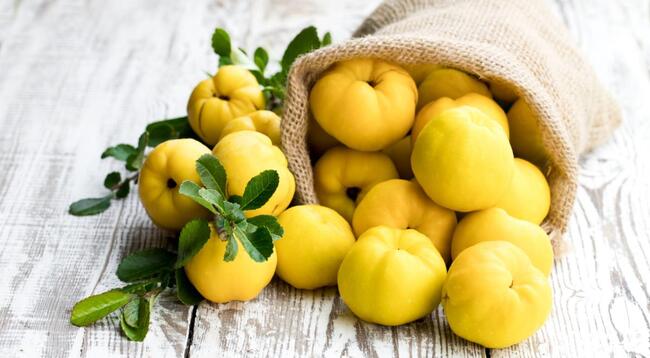 Dunja sadrži obilje vitamina, a u narodnoj medicini se koristi već decenijama. Pre svega se koristi za ublažavanje kašlja i umirivanje stomačnih tegoba. Lekovit je sam plod, ali i seme i listovi.
Dunja je zdrava i jeftina voćka, široko dostupna kod nas, koja ima brojna blagotvorna dejstva. Prof. dr Vojislav Perišić, gastroenterolog, pričao je o blagotvornim svojstvima ploda ali i koštica.
"Nije čudo što se daje devojkama ime Dunja, korisno je u semenkama, amigdalin, jaka anti. Antidijarejično dejstvo ima samo meso voćke, a ako se pije čaj od dunje kod bronhitisa, to je čudo Božje, vitamina C ima kao pomorandža", rekao je on.
Za česte probleme kao što su kašalj ili muke s varenjem, savetuje čaj od dunje.
"Za probleme sa varenjem skuvajte od lista dunje čaj, kao i za kašalj. Presečete, izvučete semenke, stavite ih u 200ml vode, kuvate 45 minuta i odstoji, to se pije kao najzdraviji čaj celog života", rekao je on.
Ako nas muči želudac kada jedemo dunju, zbog čega je tako i kako da pomognemo sebi?
"Mnogima će smetati dunja ovako sveža, tanin sadrži. To je kao kada pijete jako crno vino niže klase, pa vas muči. Svaki dan jedite dunju, ili u čaju ili u kompotu. Apsolutno pomaže i kod nervoznih creva, čaj od lista onda pijte. Ali ne bi bilo loše jesti i šolju kompota posle ručka, ubacite i suve šljive, kapitalni je to antioksidans i promoter peristaltike. Zaboravite 'porađanje' na WC šolji, nećete imati problem", rekao je on.
Dunja se može jesti sveža, ali se mogu praviti sokovi, kompoti i sirupi koji su jednako učinkoviti u uklanjanju mnogih zdravstvenih tegoba. Plod dunje obiluje vitaminima i mineralima.
Sadrži vitamin C u velikim količinama, čak više nego što se može naći u limunu, zatim vitamine B1, B2, niacin, karoten, kalcijum, magnezijum, kalijum, bakar, natrijum, cink, gvožđe, mangan, natrijum, hlor i sumpor. Pored toga, sadrži i proteine, dijetalna vlakna i ugljene hidrate.
Najlekovitiji deo dunje su semenke od kojih se pravi čaj.
Kada odstoje u vodi, semeke ispuštaju sluz koja rešava probleme sa kašljem i čisti disajni sistem. Pored toga, sadrže i velike količine amigdalina, odnosno vitamina B17, koji ima antikancerogeno dejstvo. Semenke su bogate i mastima, taninom, pektinom, šećerima, emulzinom i protidom.
Zahvaljujući taninu i sluzi dunje povoljno deluju na rad creva i sprečavaju infektivne bolesti. Pektin povoljno utiče na krvni sistem, pomaže u snižavanju krvnog pritiska i pruža zaštitu od radioaktivnog zračenja.
Sok od dunje leči kašalj, astmu i dijareju, dok se pečena ili kuvana dunja preporučuje anemičnim osobama, ali i za lečenje upala želudačne i crevne sluzokože. Može da pomogne i kod obilnih menstruacija.